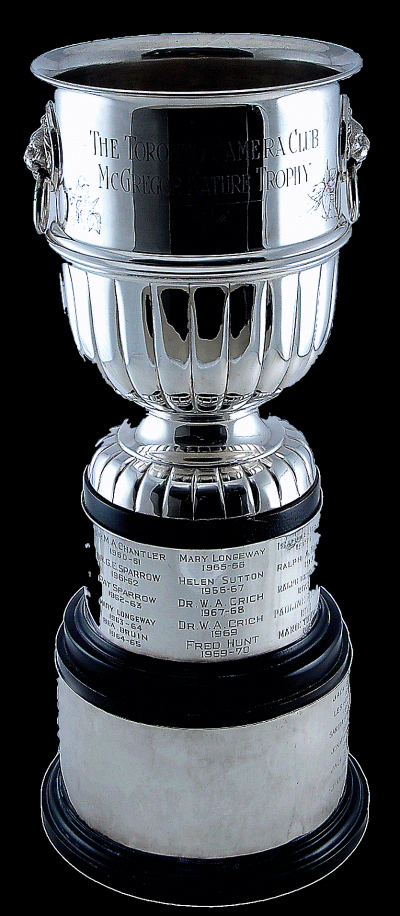 The McGregor Nature Trophy Winners Exhibit
Open to the Public: Mondays – September 11, 18, 25 from 5:30 pm to 7:00 pm and Saturday, and September 23, from 10:00 am to 4:00 pm.
The Powell Gallery welcomes you back on September 11, 2023 at 5 pm with the opening of the new and exciting exhibit of the 2022-2023 McGregor Nature Trophy winning images.
The McGregor Trophy was donated in 1956 by devoted club members Harry and Kay McGregor to promote Nature photography which was in its infancy at the time. Their home was always open to judging sessions and workshop activities. Kay was a superior Nature photographer. She was a judge, chaired the Nature competitions for many years. Her work was published in nature magazines and calendars.
Eighteen images by top winners - Katie Mak, Lucie DiPronio and Jill Lam, Runner ups - Barb McArthur, Connie Lee, Catalin Sandu, Eugene Rodos, James Cuthbert, Mona Turnbull and Monica Dingle, as well as images that got an honourable mentions - Colleen Pollack, Garnet Rich, Gina Jackson, Iskouhee and Kathryn Moore are on display along with detailed information of technical and fun facts related to the images.
Iskouhee Kirakosyan, Powell Gallery Curator,