The Powell Gallery, located within the Club, is a place where wonderful photographic exhibits are presented. Here is the lineup, thus far, for this Season.
If you require further details, email
Current Gallery Show
The gallery is currently in hiatus.
Past Gallery Shows
May 6, 2023 - May 28, 2023: Scotiabank CONTACT Photography Festival - Spirit of Toronto
Open to the public May 6th & 7th, 13th & 14th, 20th & 21st, 27th & 28th. From 12.30 - 4.30pm
Toronto Camera Club is joining the Contact Photography Festival this year with our traditional May group exhibit.
The theme - Spirit of Toronto - was a perfect fit for the show, for our club, that is located in the heart of Toronto, is the oldest in North America (founded in 1888) and is called the Toronto Camera Club.
Twenty-six members have contributed their images to convey their feel and understanding of the Metropolis revealing Toronto's dynamics, diversity, fusion of modern and traditional, and an unbelievable mix of people from all over the world.
Spirit of Toronto is a showcase of the incredible city in which we live, in all its glory and diversity.
Iskouhee Kirakosyan, Curator
April 3 2023 - April 29, 2023: Fantastical by Shiree Jetha
Shiree has been a member of the Toronto Camera Club since 2020. She served as co-chair to the Lecture Series for past 2 years, a Buddy to New Members on the TCC Buddy Program and is a panelist on the Image Evaluation Group for Creative Competitions.
Open to the public: April 8, 15, 16 ,22, 23, 29, 30: From 12:30pm - 3:30 pm and April 27, 28: From 7:00pm – 10:00pm
Private Viewings For Small Groups Available by Appointment,
FANTASTICAL is Shiree's first surreal solo installation which is themed around altered reality compositing. Amalgamating artistic flare, her photographs and expert-level photoshop skills, to create 'artography,' as she takes pride in calling it; is her signature style of surrealistic imaging. Not to be missed, Shiree will be showcasing, exclusively, internationally awarded images of a creatively charged whimsical trope.
Known as Photographer At Heart in the art world, Shiree Jetha is a several time international award winning photographer and digital creative, with many gold distinctions from Europe, Asia, The Americas, Australia and New Zealand; acclaiming the titles of Master of Light, FIAP Lifetime Photographer and NFRCC Lifetime Diamond Photographer. Acknowledged for her passion in the photographic arts, short docs and photojournalism, she is true to telling the narrative, in her unique way using her signature style of technically loaded and well composed images, in either Conceptual Art, Visual Documentary and in moving pictures like cinemographs and time lapsing.
She is based in Toronto, Canada and travels to various worldwide locales, both mainstream and remote, the latter being her preference. Her work remains grounded predominantly on travel and candid street (including environmental portraiture), action-sports, documentary media, architectural and her most favorite, on a complete flipside, the genre of altered-reality compositing, for a bolt of freedom from the mundane! She has exhibited internationally in the US, Canada and Europe, most recently in Belgrade Serbia and Istanbul Turkey, with regular solo installations in Buffalo, New York, Toronto and Niagara Falls, Ontario.
Traveling the world since she was eight years old, and living in six countries, (USA, Canada, United Kingdom, Ireland, Greece and South Africa), Shiree attributes this odyssey in shaping her special interest in authentic wildlife photography, especially primates, elephant and big cats. Then, inspired by her repertoire of photographs, captured in her studio or on the field, she enjoys re-interpreting them on canvas using organic mixed media of watercolors, acrylics and water-based oils.
She continues to develop her passion for photography, where it began on a more serious note during her time in Oxford, England, when she was a foreign student working on her Bachelor of Science (Honors) degree in Psychology. "Photography was a great escape from the books," she says, allowing her to embrace and nurture her eclectic originative personality.
Shiree is currently a member of the Toronto Camera Club and the Toronto Digital Photo Club. She is an alumnus of Toronto Metropolitan University's Fine Art program in Documentary Media (Photography And Journalism), New York Institute of Photography (Professional Photography and Photojournalism); overlapped by several Adobe certification courses in Photoshop, InDesign, Premiere Pro, After Effects and Illustrator, from Seneca College, Phlearn and Master Class. She is an individual member of and is a CAPA trained judge (2013), most recently completing the O3C judging course, and is an active member of the Professional Photographer's Society of New York State.
---
March 6 2023 - March 27, 2023: Cinema Paradiso by Lilly Markovic
Lily has been a member of the Toronto Camera Club since 2006 and is the Chair of the Toronto International Salon of Photography - a major exhibition that has been running for 130 years!
Open to the Public on March 11, 18, 25 from 12.30 - 3.30 pm. See the Website Calendar for details.
Lily Marcovic is a passionate artist who feels most inspired when she has a camera in her hands. Trained in landscape architecture, Lily has always been interested in working with the natural environment. Her award winning work encompasses architectural, creative and fine art photography. Lily seeks to capture subtle meanings and unique beauty everywhere - people, places, animals, natural landscapes or just mundane objects.
For this Exhibition she's chosen to present a compilation of her images taken over the years. The inspiration came during the Covid lock-down when she decided to rearrange thousands of her images sitting in a computer and not being properly categorized. She decided to combine them together by themes, inspirations, colours, structures, shapes, etc.
The result is here, called Cinema Paradiso, a space where you can immerse yourself and forget all the outside problems and worries.
---
February 6 2023 - February 28, 2023: Looking Up & Looking Down by Jean Liao
Jean Liao has been a member of the Toronto Camera Club since 2019-2020.
Open to the Public on February 11, 18, and 25. See the Website Calendar for details.
Inspired by her father's black and white images Jean started photography in her teens. She had the disposable Kodak and Fujifilm cameras, and took pictures with Yashica. she always enjoyed reading photo magazines, admiring beautiful images taken by professional photographers. In 2011 she joined the Don Mills Camera Club with the intention to improve her skills. In 2019 she joined the Toronto Camera Club which provides an ample opportunists for learning and improving where Jean is a frequent award winner for her wonderful images.
Since a young age Jean was fascinated by everything that surrounds her. She had a dream of Astro photography and in 2018 joined a small group of people interested in Astro photography. It was a big learning curve in the beginning - to explore constellations, to use star tracker equipment, manually focus on stars in darkness. As she progressed with this new knowledge, she felt the need to upgrade her star tracking equipment from a simple star tracker to a more advanced one, Star Adventure GTI model which can guide the scope or camera to find deep sky objects in the sky. However, the camera itself is still not good enough to capture deep sky objects, so Jean advanced to get a smart telescope which produces excellent deep sky images of nebulae and constellations etc which is good and affordable for an amateur astrophotographer. There is always room for an advancement which will require auto guider, Astro camera, Astro filters, bigger telescope reflector, equatorial mount etc etc.
Learning Astrophotography is a long process and one must be willing to give up sleep and get up when there is a clear night sky and be disappointed when suddenly a patch of clouds rolls in unexpectedly as well as endure freezing cold night for several hours.
Jean's equipment: Sky-Watcher Star Adventure pro pack star tracker. Sky-Watcher Star Adventure GTI. Nikon D850 500mm lens and Fujifilm X-T20, X-S10 and 14mm, 16mm. Telescope: Unistellar eVscope 2.
---
January 9, 2023 - January 31, 2023: Once Upon a Time in Toronto by Marton Istvan
Marton has been a Member of the Toronto Camera Club since 2022-2023.
Open to the Public: January 14, 21, and 28. See the Website Calendar for details.
The series Once upon a time in Toronto 2019 consists of 61 photographs and covers one full season cycle in Downtown Toronto, beginning on the first day of Spring 2019, and ending on the last day of Winter 2020 and was photographed using 35mm Kodak black and white film.
Marton have created a visual symphony in C Major using light and shadow, timing and movement, and the classical rules of composition as a showcase of the beauty of the phenomenon of painting with light.
Torontonians are at the edge of civilization to the south and at the edge of the vast wilderness to the north that stretches to the arctic. The series "Once upon a time in Toronto" is Canadiana. The artist incorporated elements into the scenes that are uniquely Toronto and depict the wildness as well as the sophistication of Torontonians.
A photographic identity of a city is determined by the photographer's eye. Robert Doisneau, Henri Cartier-Bresson, and some of Brassai's work set the tone for the photographic identity of Paris where it is depicted as romantic and elegant. The New York style photographers set the identity of New York as a jumbled, noisy mass of people. Marton produced the series of Toronto to set the identity as wild and whimsical, where the animals are an inextricable part of human life, the mannequins have personalities and shop window displays are alive and we humans are in the relentless cycle of the seasons that cover an average range of 60 degree Celsius every full season cycle. Marton is grateful to the good people of Toronto who formed the orchestra in this visual symphony.
---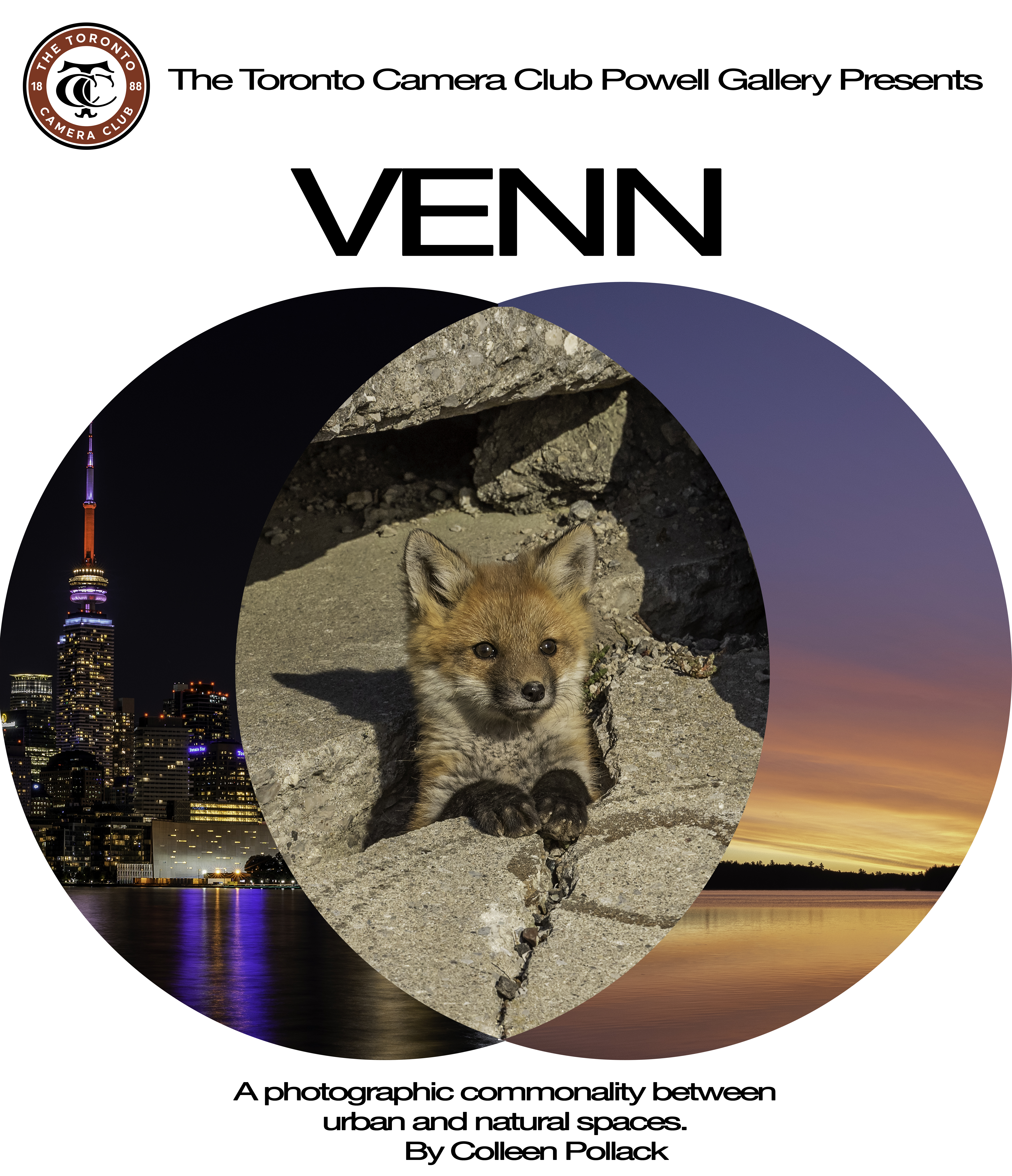 December 3, 2022 - January 5, 2023: A Photographic Commonality Between Urban and Natural Spaces by Colleen Pollack
Colleen has been a Member of the Toronto Camera Club since 2020-2021.
Open to the Public: December 3, 7, 10, 14, 17, and 21. See the Website Calendar for details.
Colleen combines her love of both nature and outdoor adventure to present a style of minimally touched images. This collection of images includes both realistic and abstract views that offer the viewer an inquisitive and fresh look at the wonders of our world. Living in Toronto has opened her world to include both urban and rural environments. When she isn't canoe camping in the back country, Colleen can be seen riding her bike around the city, camera and binoculars vested, looking for whatever crosses her path.The Powell Gallery Exhibit VENN is a collection of images that show the commonality of these environments and how nature has adapted.
---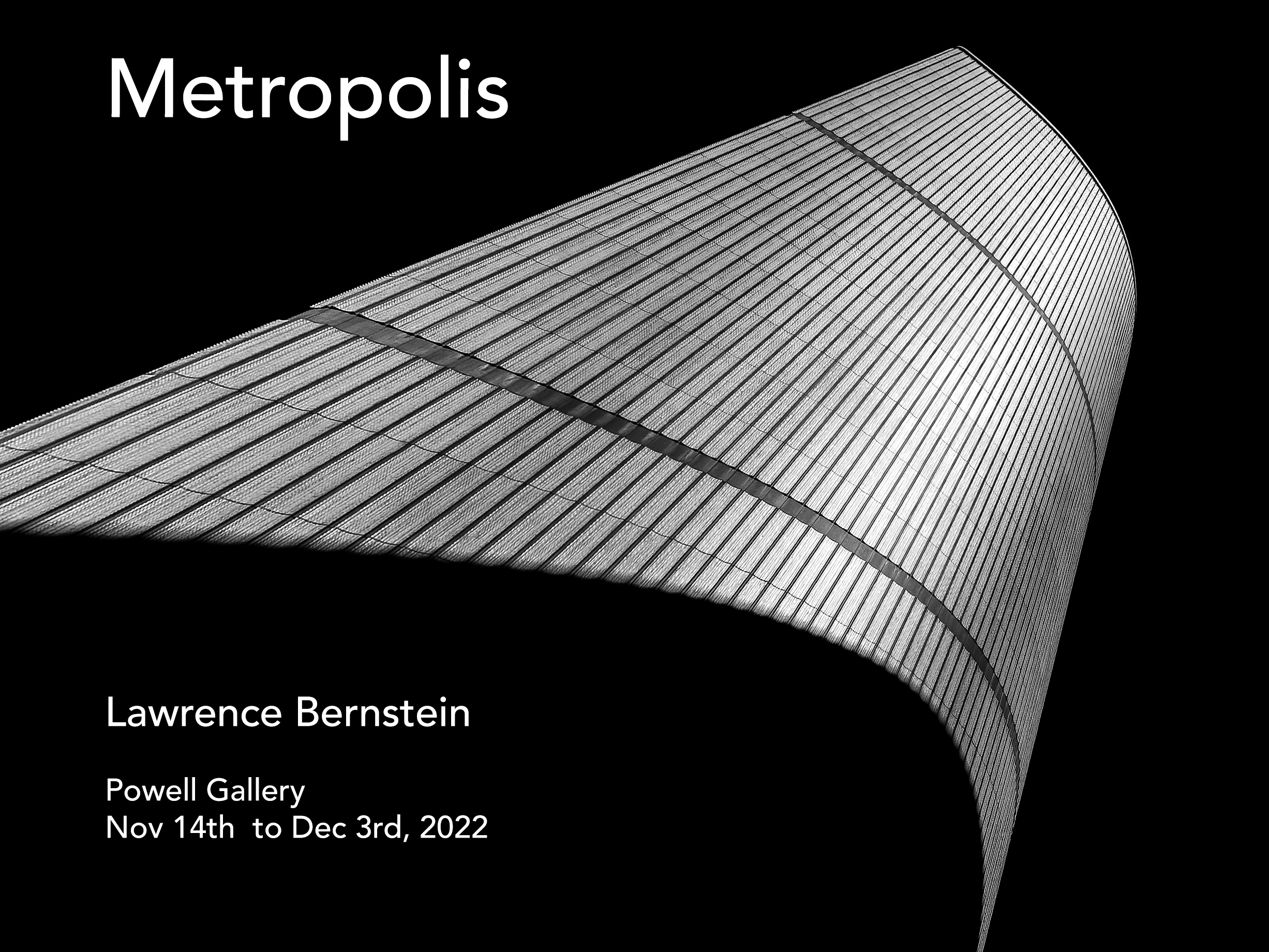 November 14 - December 3, 2022: Metropolis by Lawrence Bernstein
Lawrence has been a Member of the Toronto Camera Club since 2019-2020.
Open to the Public: November 19, 20, 26, and 27. See the Website Calendar for details.
Lawrence returned to live in his hometown of Toronto in 2018, after a 45-year absence. As part of his journey of re-discovery and immersion in the city of his youth and to develop his lifelong passion for photography, Lawrence walks the city's streets, trails, and alleyways with an eye both to decipher this place called Toronto and to evolve as an artist and photographer. The Powell Gallery exhibit Metropolis is composed of a selection of images captured during Lawrence's wanderings between 2019 to 2022.
---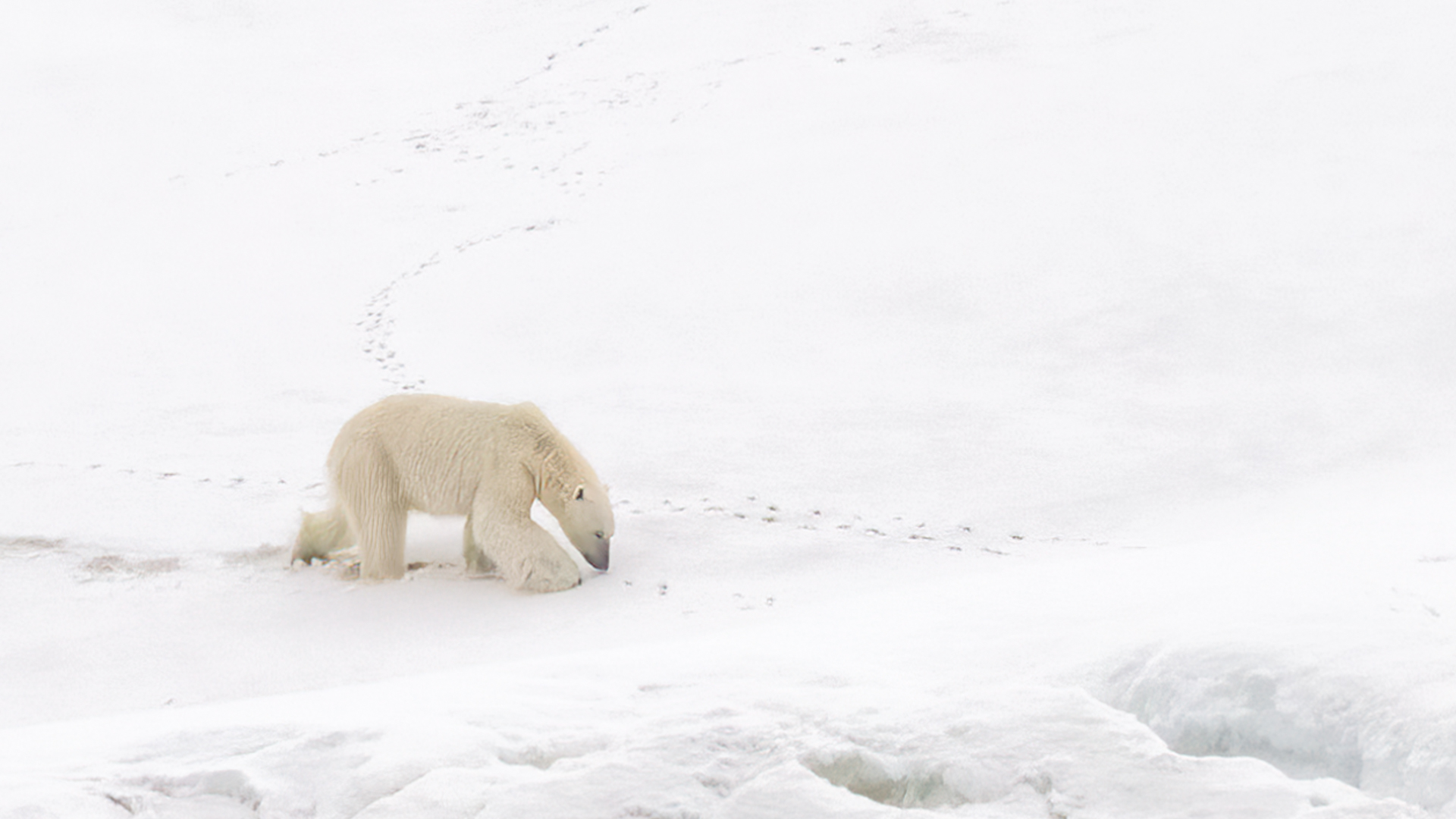 October 24 - November 13, 2022: The Magic of Svalbard by Dror Orbach
Dror has been a Member of the Toronto Camera Club since 2011-2012.
Open to the Public: October 29, 30, November 3, 5, 6, and 12. See the Website Calendar for details.
Dror Orbach is a photographer with a great love of capturing moments in nature including landscapes and wild animals. He also has an interest in cityscapes and architecture. Through his photography, Dror aims to share the feelings of awe and wonder he experiences when looking at and being part of the scene he's capturing. Dror is currently exploring his perception and depiction of different lighting situations in his images.
Svalbard is a Norwegian archipelago between mainland Norway and the North Pole. One of the world's northernmost inhabited areas, it's known for its rugged, remote terrain of glaciers and frozen tundra sheltering polar bears, walruses, Svalbard reindeer and many other animal species. In June 2022 Dror had an opportunity to experience Svalbard first-hand on board a small expedition ship. Through this exhibition Dror aims to share some of the wonderful sights and moments he experienced during this expedition, which started in Longyearbyen (78.2° North) and ended in the Arctic Ocean at 80.7° North, only 1000km from the North Pole. These include wild animals, landscapes and seascapes.
---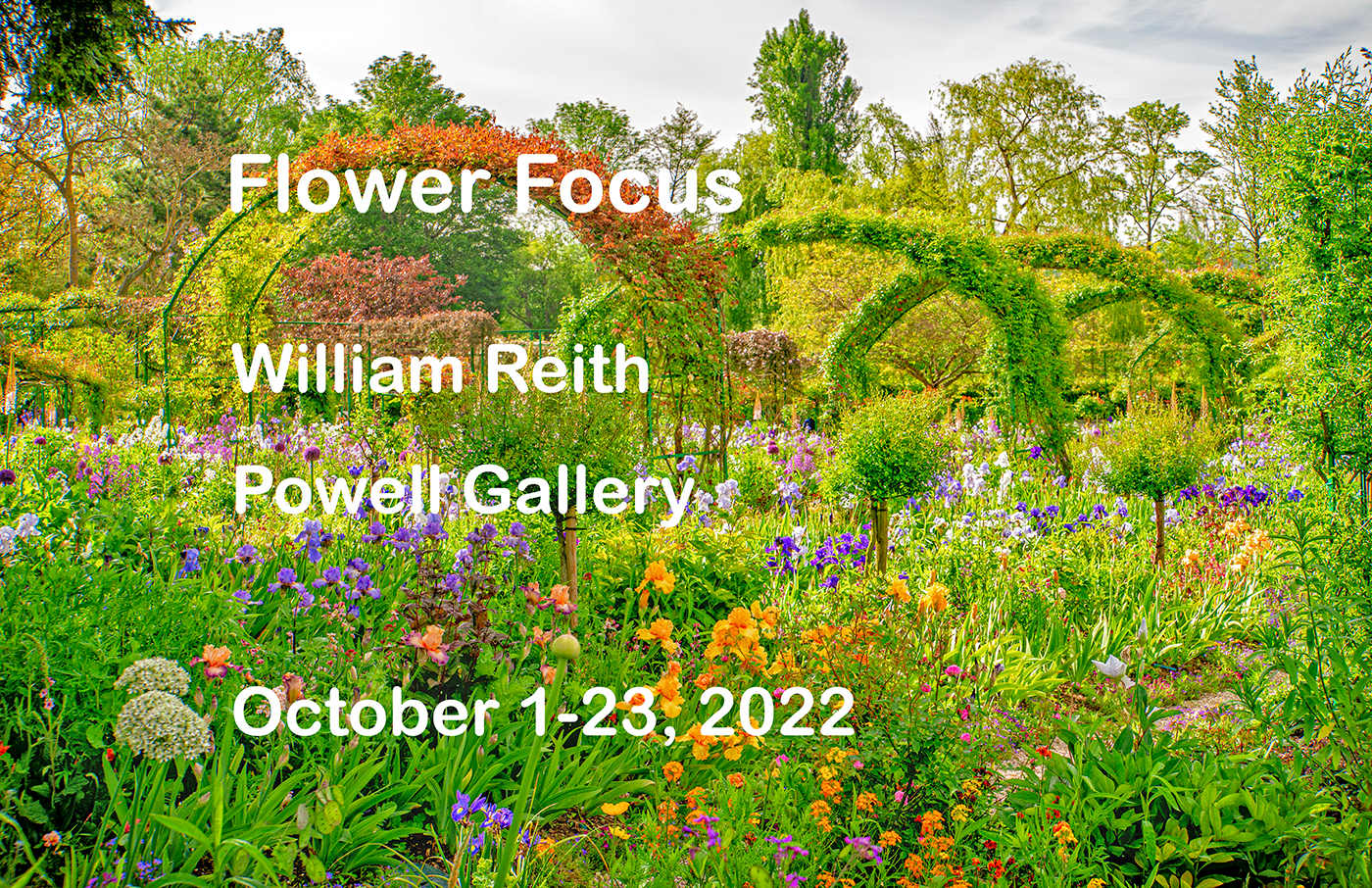 October 01 - 23, 2022: Flower Focus by Willian (Bill) Reith
Bill has been a Member of the Toronto Camera Club since 2001-2002.
A total photography enthusiast during his time at the Club, Bill has made most of his own prints with a succession of Epson printers. For numerous years, he participated in the print competitions, the OCCC print competitions and the print competitions of the Toronto Camera Club's International Salon. Bill has mounted ten print exhibits in the Powell Gallery, including special ones for Canada's 150th birthday and the Club's 125th anniversary. His next Powell print exhibit is entitled Flower Focus and features one of his favourite subjects: massed flowers.
---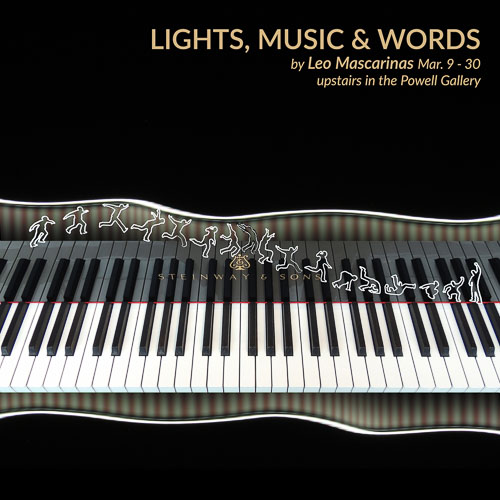 September 12 - 30, 2022: The Lights, Music Word by Leo Mascarinas. See Gallery Brochure - click here.
Leo has been a member of the Toronto Camera Club since 2003-2004.
Leo is the first and only Filipino-Canadian to have reached the Masters Division and served as a Director on the Board of the TCC in its 134-year history. This Mensa-certified genius can aptly be described as a Renaissance man whose talents and interests span the sciences and the arts. He is a software engineer, an educator, a singer, a photographic imagineer, an author, a raconteur, a polyglot, and a world traveller. The LIGHTS, MUSIC WORDS Exhibit is a melding of three art forms - visual arts, performing arts and literary arts. The imagery depicts direct sources of light as key elements. The theme is based on selected musical works of various genres ranging from classical to contemporary. The words are short narratives drawn from the artist's musical experiences, either as a listener or as a performer.
Send an email to
if you have an interesting concept for a photo exhibit. There is space for 20-25 images to be displayed. The exhibitor can choose from a variety of options: images can be custom framed, printed on canvas, metal or acrylic. The images can also simply be stretched on a foam board. The Powell Gallery owns 25 black frames (16x20) without mats that can be used for the show as well.
Please join us in the Powell Gallery (upstairs) on your next visit to the Club.